Benefits of Hardwood Flooring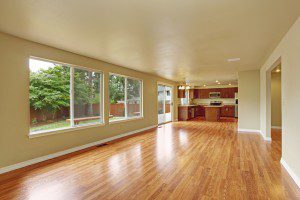 If you want to upgrade your interior, hardwood flooring is beautiful and durable. However, It is also a significant financial commitment. With proper care and maintenance, it is possible to keep it in good condition for years. If you are exploring the possibility of replacing your current flooring with hardwood for your next renovation, here are 5 advantages over other options.
Maintenance –

Easy to clean and care for, its natural properties make it dirt and stain resistant. It can be kept beautiful with regular mopping with a damp cloth and vacuuming and does not fade or retain odors like carpeting. Learn about any additional maintenance your specific floor and finish requires. Paste wax should never be used on a polyurethane finish but can help seal, protect and add shine on other finishes.

Versatility –

Thanks to the properties of individual trees, no two floors are exactly the same, even if they are made from the same type of wood. The different grains and shades ensure a unique look for your home.

Aesthetics –

Warm and inviting, hardwood flooring fits many design schemes and color palettes. As time passes and tastes change, they can be sanded and refinished, giving a new personality to the room without significant renovation costs.  

Durability –

Daily life can be hard on floors. Natural hardwood can withstand heavy furniture and items being dropped without dents and scratches.

Home Values –

Hardwood floors can add significant value to a home, in the monetary sense as well as the perceived value. Not only is the market price increased, but prospective buyers are also attracted by its warmth and natural beauty, which can help the house sell faster.
Ensure the hardwood flooring is not damaged by using an experienced, professional installer. They have the expertise to ensure it is appropriately placed so that it can expand and contract with the seasons, ensuring an even surface and preventing buckling.