Maintaining Your Hardwood Floors With Sanding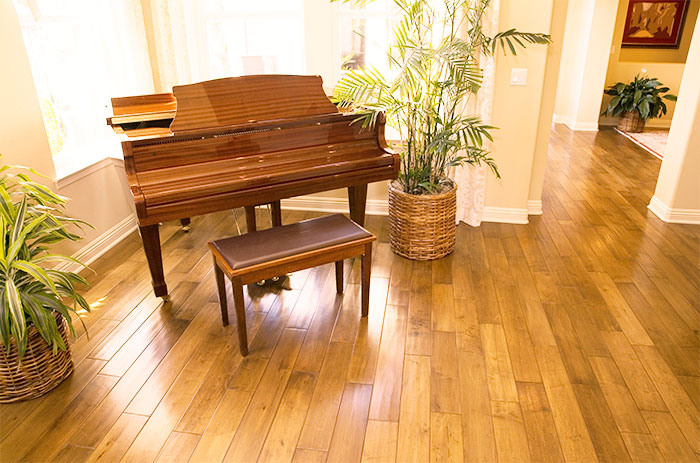 Having hardwood floors offers unbeatable beauty and warmth to your living space, but they require some fairly intense maintenance when it comes to sanding. Changes in the weather cause hardwood planks to expand and contract. Over time this movement can lead to uneven floors, which can be unsightly and can cause accidents. Instead of having to remove or replace individual planks, you can hire a contractor to sand your floors. Here's the process they use to make your floors look amazing again.
Preparation
Furniture and carpeting will need to be removed from the area and protruding nails will need to be hammered back in. The contractor will remove the base molding from any areas before sanding hardwood floors.
Sanding
The initial sanding will use the coarsest sandpaper type and be attached to a sanding machine. This will help eliminate scratches and stains on the surface of the hardwood while the sander moves along the grain of the wood. To get along the edges and into the corners a hand sander will be used. As each layer gets sanded, the type of sandpaper will change and become less coarse. Screen sanding will be the final step in the sanding process, allowing for a buffering of the floor that removes any uneven areas.
Finishing
Dust removal comes next and is highly important for a clean finish. A vacuum will be used first, followed by sweeping and then a tack cloth. Once the dust and dirt are removed, a stain will be applied in your chosen color. After the stain dries, a water or oil-based polyurethane coating will be used to finish the floor. When the finish is dry, molding will be reattached and furniture and rugs will be returned to the room.
Refinishing your hardwood floors doesn't have to be a nightmarish do-it-yourself project. Hire the right contractor to do the job well the first time.